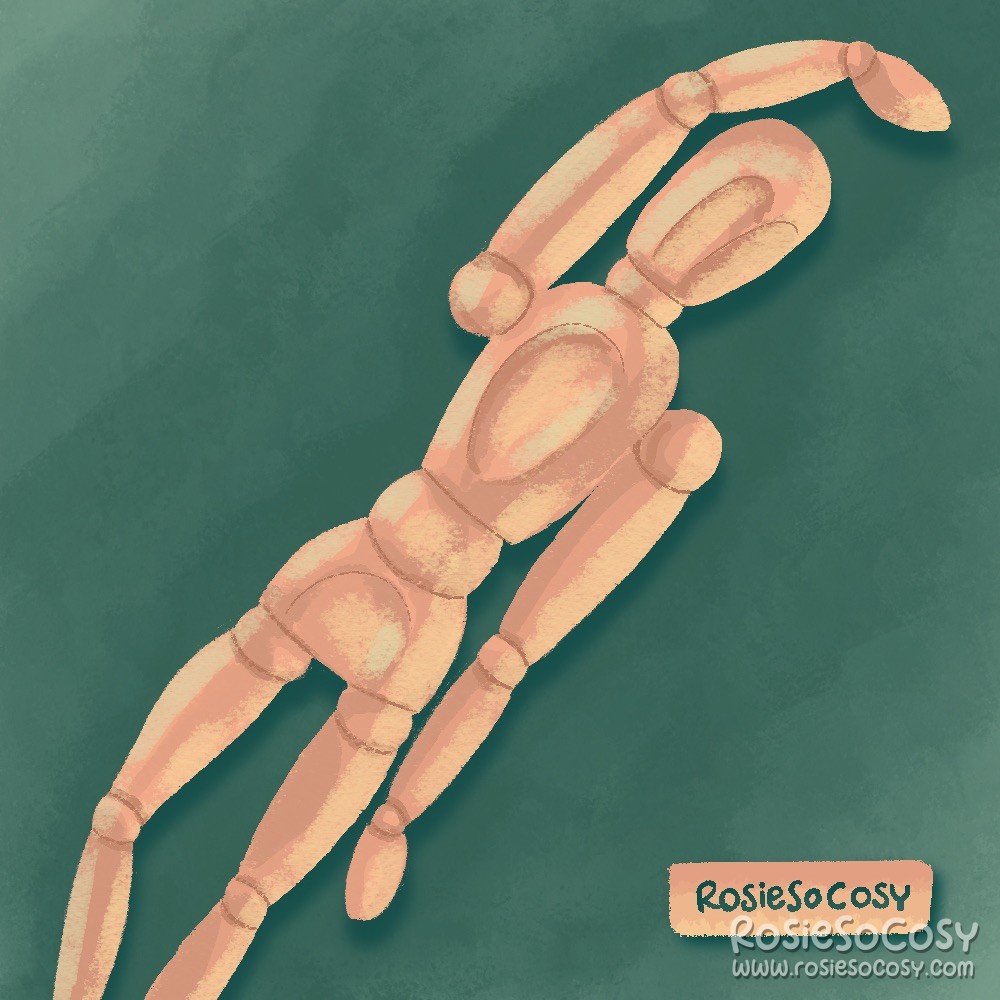 Today's prompt is "Joint" which as we all know has various meanings.
I chose something that's close to home for me. My (knee) joints have been exceptionally painful this year, making it even harder to exercise, or even walk… I hate it.
But I didn't feel like drawing anatomically correct joints. I'm so tired and I count myself lucky I can even draw anything at the moment.
So I thought about my artist's dummies. Of which I have three.
About 12 years ago I was trying to get enrolled in (a specific) art school. It didn't happen in the end. But that's besides the point. I wanted to buy an artist's dummy for my artworks. We were short on money and decent art supplies don't come cheap. My father in law heard I wanted to buy an artist's dummy and he told me not to buy it. Apparently he had two. So I could have them. And that's how I got 2 of my currently 3 artist's dummies. The third one is a small one.
I used one of the artist's dummies for today's drawing.