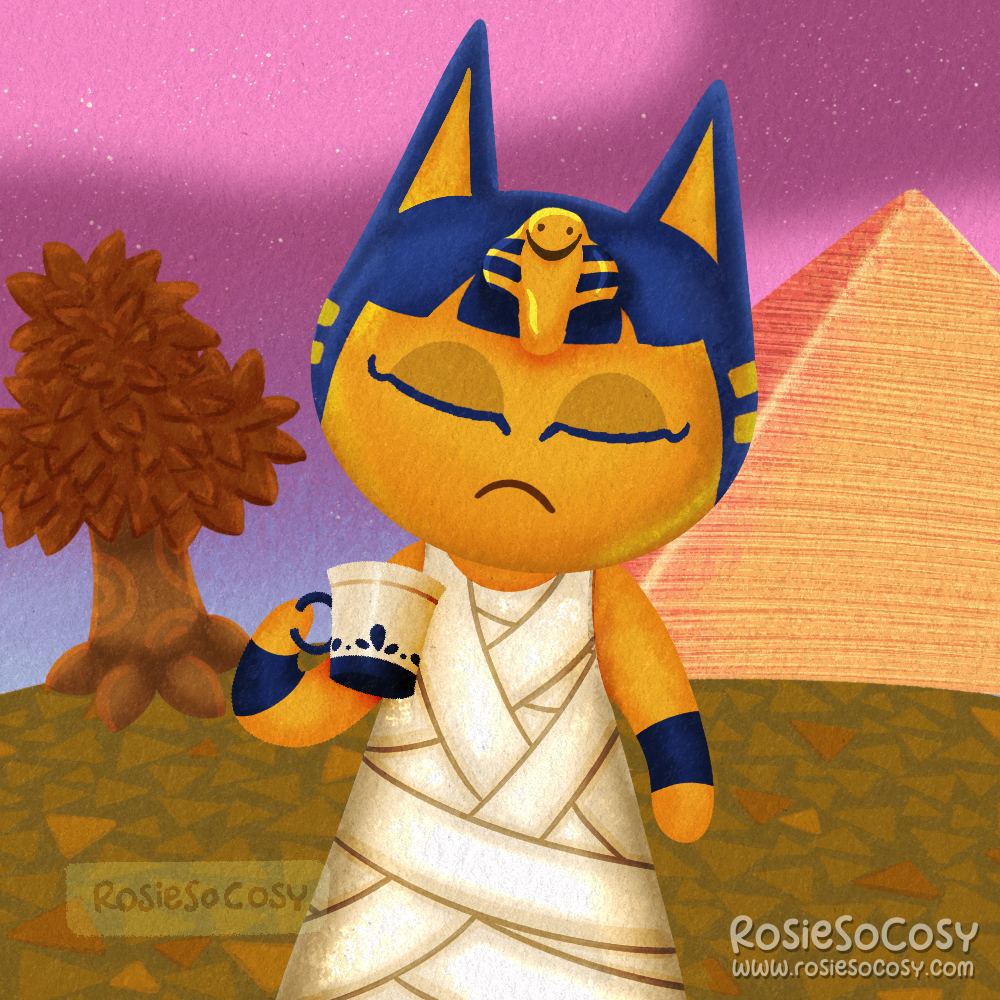 All that glitters is not gold.
I wanted to do this one justice. So I went with Ankha from Animal Crossing! Ankha is an Egyptian villager from the Animal Crossing series.
I depicted Ankha with her New Leaf mummy oufit, rather than the Palatial Tank Dress she wears in New Horizons, since I already illustrated the Pharaoh's Outfit some time ago for the Golden prompt, and those look quite alike.