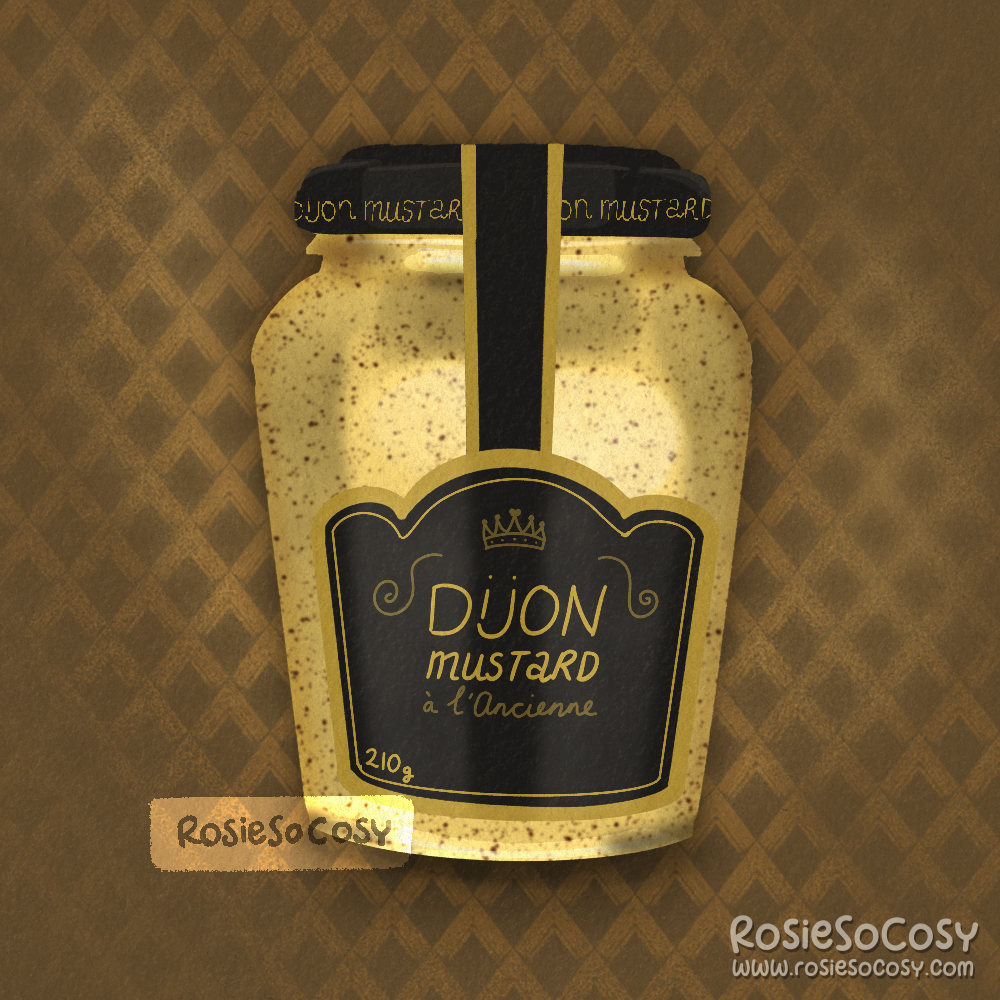 My nan used to save the empty mustard jars, and use them as glasses to drink from. Because of this I'll always link Dijon mustard to my nan.
The drawing is inspired by Maille Dijon mustard. My grandparents always had mustard because gramps loved it.
I didn't particularly like drinking from these btw, but it is definitely a forever memory.
I also remember when I had moved out onto my own, and my nan gave me a whole crate with these glasses. I appreciated it, but I never used them to drink from. What happened after that is a story for another day.