Image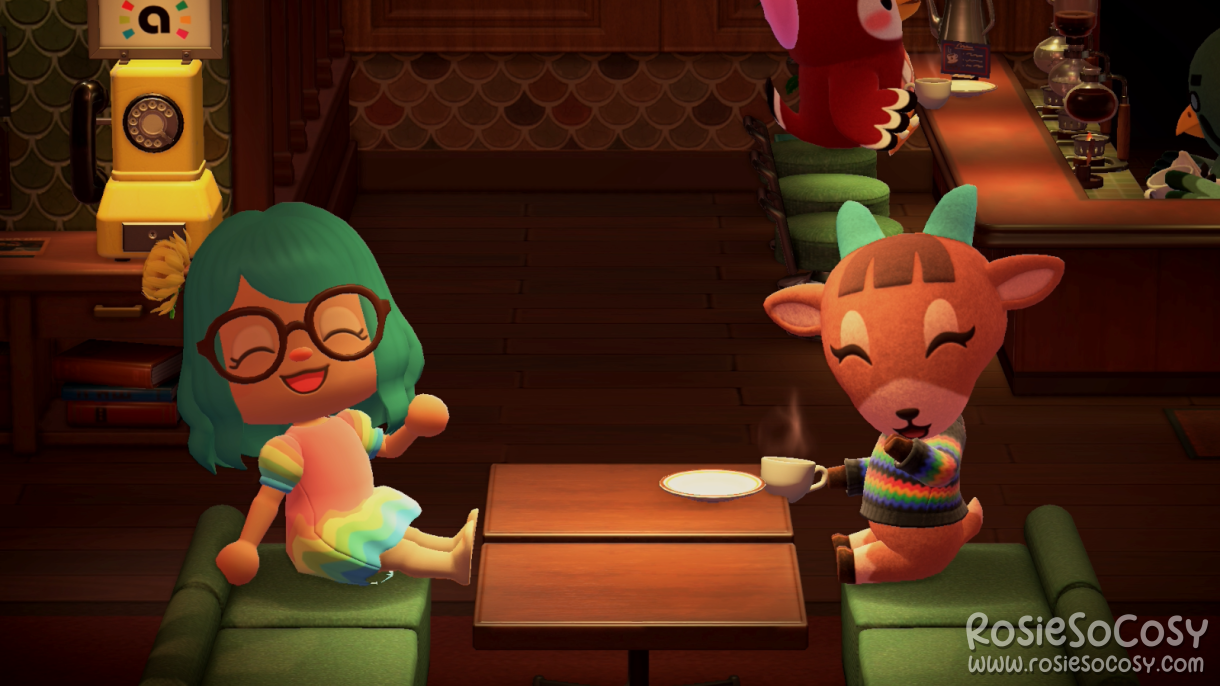 Image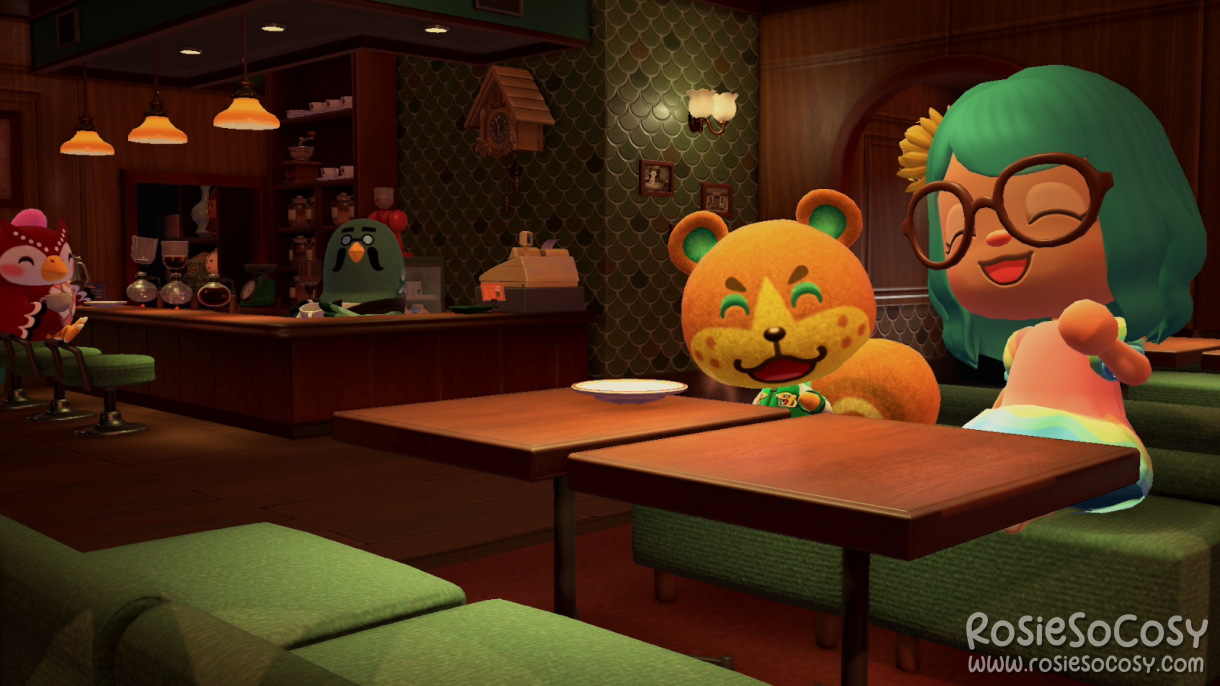 Image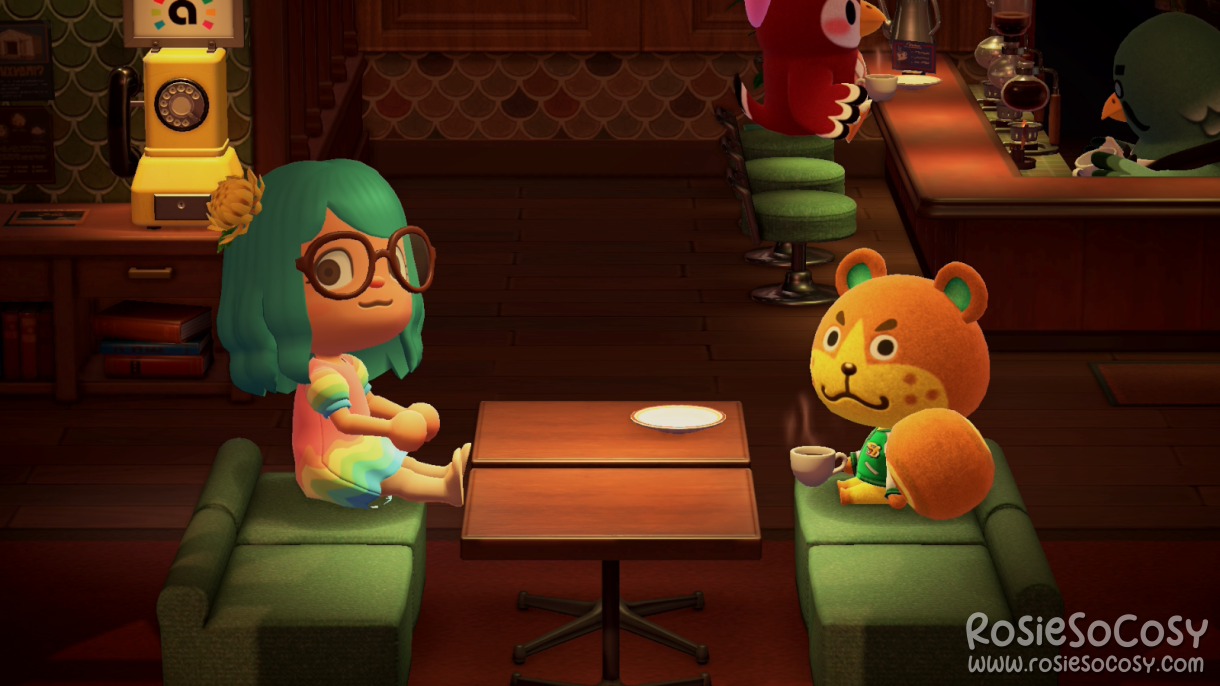 Some time ago I decided I wanted to reset SNW, my first Animal Crossing (New Horizons) island. The one I've had for 3 years now.
My starters on SNW were Pashmina and Sheldon. They were always special to me, and they always will be. I will invite them back one day on Sakura Bay, or my new island. Because I don't have their photos from their time on SNW.
Here are some cute screenshots of Rosie, Pashmina and Sheldon drinking coffee in Brewster's café. Unfortunately I couldn't invite them at the same time. That would've been even better. I'll probably do a little final photoshoot with the two of them at Harv's photo studio before I reset the island.